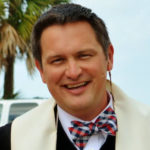 Rev. Dr. Geoffrey Lentz
Senior Pastor
The Rev. Dr. Geoffrey D. Lentz serves as Pastor of First United Methodist Church of Port St. Joe.  He earned a Bachelor Degree in Psychology from the University of West Florida, a Master of Divinity from Duke University, and a Doctorate of Ministry from Drew University.  He previously served as Executive Pastor of First United Methodist Church of Pensacola, the oldest Methodist Church in Florida.  There he founded a new worshiping community called ICON known for its Ancient-Future style that has been lifted up as an example of the emerging church in America.  He currently serves the Alabama West Florida Conference as the Coordinator of Continuing Education,  a member of the Conference Board of Ordained Ministry, and the Chair of the Worship Division of the Conference Board of Discipleship.   Since his mid-year appointment in January of 2013, the church has grown tremendously adding new members on a weekly basis.  Under his leadership, the church embarked on a major expansion with the Making Space for God Building Project in 2015.
Geoffrey, native of Pensacola, Florida, and his wife, Elizabeth (Liz) of Tarpon Springs, Florida, live in Port St. Joe with their two children, Luke and Eliza Jane. Geoffrey loves spending time at the beach on "the forgotten coast" and kayaking and paddle-boarding on the pristine St. Joseph Bay.  He also enjoys reading, music, and Duke Basketball. Geoffrey is author of The Gospel According to St. Luke: A Participatory Study and coauthor of Learning and Living Scripture: A Participatory Study Method, editor of A Living Psalter: Creative Reflections on the Psalms, and author of forthcoming books, Teach Us to Pray: A Disciple Guide to Prayer, The Deadly Seven: A Journey Through the Seven Deadly Sins and Hallelujah: The Soundtrack to Life.
---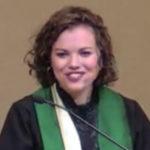 Rev. Britney Toner
Associate Pastor
---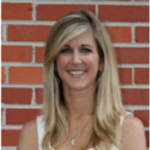 Krystal Terry
Children's Minister
Krystal Terry serves as the Director of Children's Ministry at First United Methodist Church of Port St. Joe.  She earned her Bachelor of Arts in Elementary Education at Flagler College.  She previously served as a popular first-grade teacher at St. Joe Elementary School.  Under her direction, our ministry to children has grown in size and vitality.
Krystal, a native of Port St. Joe, Florida, and her husband, Matt also of Panama City, live in Port St. Joe with their two children.
---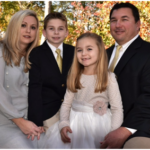 Julie Hodges
Youth Minister
Julie Hodges serves as the Youth Director of First United Methodist Church of Port St. Joe, FL.  She has been in education for 16 years.  Julie grew up in Lilburn, GA where she attended Cannon United Methodist Church.  Following high school, Julie attended Young Harris Methodist College and earned her Bachelor's Degree in Art Education at The University of Georgia in 2000.  Julie has worked as a public school teacher with all levels of youth from Kindergarten to 12th grade in numerous settings.  Mrs. Hodges has developed, organized, and implemented several enrichment and service opportunities throughout the Atlanta area and Port St Joe.  Now, after working for the past four years closely with high school age students, Julie has felt a call to youth leadership within our church.  Julie will maintain her position at Port St Joe High school where she feels it will benefit her to be closer to the youth on a daily basis.
---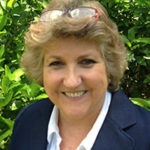 Ann Comforter
Music Minister
Ann Comforter is the Music Director of the First United Methodist Church of Port St. Joe.  After earning a Bachelor of Science Degrees in Music Education and American History from the University of North Alabama, she came to Port St. Joe to teach music at Port St. Joe High School. She has enjoyed 33 years of teaching chorus, guitar, piano and musical theatre. Ann's love of education brought her to the women's professional educational society, Delta Kappa Gamma, where she is president of the local chapter.
Ann is married to Rocky Comforter, and they have two children and one son-in-law. Their son Nicholas currently lives in Grand Bay, Alabama, and their daughter Julia and son-in-law Russell live in Lynn Haven, Florida. Ann enjoys boating, traveling, cooking, writing, playing with the dogs, and all musical activities.
---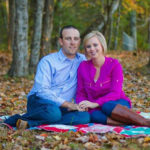 Courtney Knox
Director of Methodist Learning Center
Courtney has her Bachelor degree in Early Childhood Education. For the past two years she has taught third grade in Gulf and Bay District Schools.  She was also Rookie Teacher of the Year for the 2014-2015 school year.  She is excited about this opportunity God has put in her path and looking forward to the opening of the preschool this Fall.
Courtney and her husband Chris live in Port St Joe, Florida. She enjoys relaxing on the beach, shopping, and spending time with her nephew Tripp.
---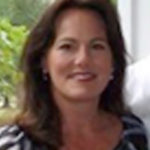 Heather Jones
Office Manager
Heather Jones serves as church secretary of First United Methodist Church of Port St. Joe. She holds a Bachelor of Science degree in Education from Auburn University, with majors in both English and History. Upon graduation, she moved to Port St. Joe and taught History and Language Arts courses at Port St. Joe High School for many years. Heather is an active volunteer in the community, as well as a Master Gardener.
Heather is married to Wes Jones and they have five children. She enjoys cooking, gardening, music, traveling, and spending time with her family.
---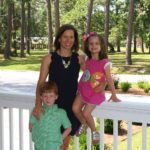 Ashley Shoaf, C.P.A.
Financial Manager
Ashley Shoaf serves as Financial Secretary of First United Methodist Church of Port St. Joe.  She earned her Masters and Bachelors degree in accounting from the Florida State University. She is a Certified Public Accountant with many years of experience in managing finance.
Ashley and her husband, Jason, have two children and live in Port St. Joe.
---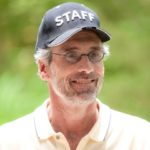 Dr. Karl E. Burgher, PE
FEMA Church Administrator & Project Manager
Dr. Karl E. Burgher, PE serves as the FEMA Church Administrator & Project Manager.  He was a professor and administrator for ~30 years at multiple academic institutions retiring from Indian State University in 2014 as the Chief Strategy Officer. He has now taken on the challenge of integrating the FEMA process with the FUMC's ReBuild efforts. In addition, he is a personal trainer – ISSA, an Arthritis Foundation Lead Trainer, and a USNTA Tennis Pro and has taught fitness classes for the last year and a half in the church's great hall.
Karl specializes in change management, contract acquisition and management, reorganization, strategic planning, and start-ups. As Chief Strategy Officer his primary responsibility was the management, implementation, out-year planning, and operation of the ISU Strategic Plan. This involved overseeing 45 teams and 8 research and educational centers, managing oversight of several hundred projects while involving over 200 faculty and staff.  Karl was also a construction management professor in the department of the built environment teaching management and overseeing PhD candidates in Technology Management.
He earned a B.S. and an M.S. in Mining Engineering from Michigan Technological University, specializing in engineering operations and costing, and a B.S. in Economics and a Ph.D. in Mining Engineering, specializing in pricing, and market modeling, both from the University of Missouri-Rolla.
Karl currently lives in Port St. Joe, Florida.  He recently completed two books, Volunteering: Managing Yourself and Others in Service – 2014 and The Ozarks Cinnamon Road – 2015. A third is in progress based on a 2-year quarterly series published in the College and University Journal – It is tentatively titled – Managing Chaos: Eliminating Crisis.
---
David Odom
Facilities Manager
---
Carolyn Sims
Church Cook
---