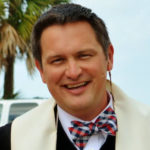 Rev. Dr. Geoffrey Lentz
Senior Pastor
The Rev. Dr. Geoffrey D. Lentz joined our church staff in January of 2013.  He earned a Bachelor Degree in Psychology from the University of West Florida, a Master of Divinity from Duke University, and a Doctorate of Ministry from Drew University.  He previously served as Executive Pastor of First United Methodist Church of Pensacola, the oldest Methodist Church in Florida. He currently serves the Alabama West Florida Conference as the Coordinator of Continuing Education, a member of the Conference Board of Ordained Ministry, and the Chair of the Worship Division of the Conference Board of Discipleship.
---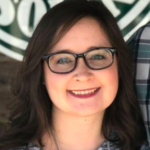 Rev. Chelsey Brown
Associate Pastor
Rev. Chelsey Brown joined our church staff in July of 2020. She earned a Bachelor of Arts in Christian Education from Huntingdon College in Montgomery, AL and a Master of Arts in Spiritual Formation from Asbury Theological Seminary in Wilmore, KY. During her years in ministry, Chelsey served the United Methodist Church through various local churches in the Montgomery area. Chelsey has a passion for discipleship and spiritual growth development of the local church, and providing pastoral care for the local church and the surrounding community.
Chelsey moved to Gulf County alongside her husband, Rev. CJ Brown, in July of 2018. Their house is filled with an energetic one-year-old daughter, Madeline, and a snuggly dog named Oliver!
---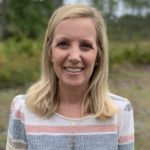 Liz Lentz
Director, Children's Ministries
Liz Lentz is a Florida native who grew up in Tarpon Springs, and moved to Pensacola to attend the University of West Florida. She has her bachelor's and master's degrees in elementary education. Liz has 16 years of experience teaching, and 3 years of experience as children's director in Pensacola. She was excited to join the staff at First United Methodist of Port St. Joe in June of 2019.
Liz is married to Dr. Geoffrey Lentz.  They have two children- Luke is 15 years old and Eliza is 11 years old.  They have lived in Port St. Joe since 2012.  As a family they like to travel and go to the beach.
---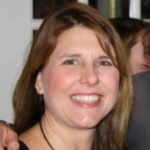 Lynn Marshall
Director, Youth Ministries
Lynn Costin Marshall joined our Church staff in 2019. She earned a business degree in Hospitality from Georgia State University and has been planning events for 25 years. She is passionate about serving in missions and working with teenagers! Her love for God and passion for building relationships with students is why she loves ministry.
In her free time, you'll find her hanging out with her twin boys Costin and Jacob and husband, Brian along with many other youth from our community. She is happiest when her house is full of students from her youth group.
---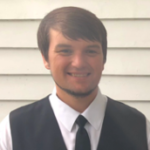 Paul Brown
Director, Music Ministries
Paul's bio
---
Bill Brown
Church Administrator
Bill is born and raised in West Virginia.  He spent 30 years serving on active duty in the US Army before retiring to Pensacola, Florida.  He has served as the Community Center Director for Perdido Bay UMC and as the Church Administrator for Vestavia Hills UMC, First UMC of Pensacola and Perdido Bay UMC.  Bill also worked as a church consultant with Missional Movement International.  He holds a BS in Business and a MA in Human Relations and Personnel Management.  He is married to Beth Brown and they have two adult children and two grandsons.  Bill and Beth have a home in Port Saint Joe.
---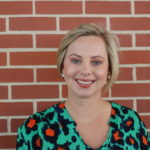 Courtney Knox
Director, Methodist Learning Center
Courtney serves as the Learning Center director at First United Methodist Church. She has her Bachelor degree in Early Childhood Education. Prior to joining the church ministry she taught third grade in Gulf and Bay District Schools.  She was also Rookie Teacher of the Year for the 2014-2015 school year.
Courtney and her husband Chris are Port St. Joe natives. They have one daughter, Nellie Kate Knox and are welcoming a little boy in the summer of 2020.
---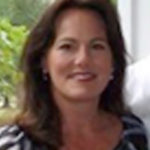 Heather Jones
Pastor's Administrative Assistant
Heather Jones serves as the church's Pastor's Administrative Assistant. She holds a Bachelor of Science degree in Education from Auburn University, with majors in both English and History. Upon graduation, she moved to Port St. Joe and taught History and Language Arts courses at Port St. Joe High School for many years. Heather is an active volunteer in the community, as well as a Master Gardener.
---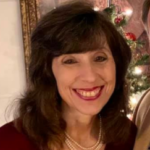 Diann Farnsley
Financial Manager
Diann Farnsley serves as our church Financial Manager.  She is a native of Pennsylvania and has been a Florida resident for over 25 years.  Diann is both a licensed Certified Public Accountant and a Certified Management Accountant.  Prior to joining the church, Diann worked as a consultant for PricewaterhouseCoopers and a world-wide Financial Analyst for IBM's Systems and Technology Group.  Diann sings in the church's choir and enjoys creative writing.  In year 2017, she published a poetic spiritual memoir titled Be Still the Dawn to impart insightful and inspirational messages to others.
---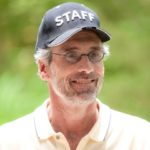 Dr. Karl E. Burgher, PE
FEMA Church Administrator & Project Manager
Dr. Karl E. Burgher, PE, CPT serves as the FEMA Church Administrator and as the Director of Fitness. He was a professor and administrator for 30 years and retired from Indian State University as the Chief Strategy Officer. Karl specializes in change management, contract acquisition and management, and strategic planning. He earned a B.S. and an M.S. in Engineering from Michigan Technological University, specializing in engineering operations and costing, and a B.S. in Economics and a Ph.D. in Engineering, specializing in rock mechanics, pricing, and market modeling, both from the University of Missouri-Rolla. He has published two books, Volunteering: Managing Yourself and Others in Service and The Ozarks Cinnamon Road. A third is in progress titled Managing Chaos: Eliminating Crisis.
---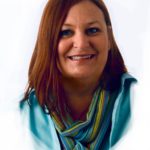 Paula Ramsey Pickett
REBUILD/FEMA Assistant
Paula joined our staff in 2019 as a REBUILD coordinator.   She holds a Bachelor in Fine Arts from Florida State University in Interior Design and works closely with the REBUILD committee and architect. This PSJ native is married with 4 children and 2 grandchildren and previously served as the Director of Tourism for Gulf County.  Her ability to pack a week worth of clothes in carry luggage is her special talent.
---
Deborah Brierly
REBUILD/FEMA Administrative Assistant
---
Regina Washabaugh
Director, Care Closet
---
Nancy Dimitrijevich
Care Closet Manager
---
David Odom
Facilities Manager
---
Carolyn Sims
Kitchen Manager/Housekeeper
---
Linda Reinhart
Housekeeper
---