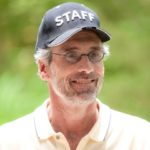 Dr. Karl E. Burgher, PE
FEMA Church Administrator & Project Manager
Dr. Karl E. Burgher, PE serves as the FEMA Church Administrator & Project Manager.  He was a professor and administrator for ~30 years at multiple academic institutions retiring from Indian State University in 2014 as the Chief Strategy Officer. He has now taken on the challenge of integrating the FEMA process with the FUMC's ReBuild efforts. In addition, he is a personal trainer – ISSA, an Arthritis Foundation Lead Trainer, and a USNTA Tennis Pro and has taught fitness classes for the last year and a half in the church's great hall. Karl specializes in change management, contract acquisition and management, reorganization, strategic planning, and start-ups. As Chief Strategy Officer his primary responsibility was the management, implementation, out-year planning, and operation of the ISU Strategic Plan. This involved overseeing 45 teams and 8 research and educational centers, managing oversight of several hundred projects while involving over 200 faculty and staff.  Karl was also a construction management professor in the department of the built environment teaching management and overseeing PhD candidates in Technology Management. He earned a B.S. and an M.S. in Mining Engineering from Michigan Technological University, specializing in engineering operations and costing, and a B.S. in Economics and a Ph.D. in Mining Engineering, specializing in pricing, and market modeling, both from the University of Missouri-Rolla. Karl currently lives in Port St. Joe, Florida.  He recently completed two books, Volunteering: Managing Yourself and Others in Service – 2014 and The Ozarks Cinnamon Road – 2015. A third is in progress based on a 2-year quarterly series published in the College and University Journal – It is tentatively titled – Managing Chaos: Eliminating Crisis.
---
Ashley Shoaf, CPA
Rev. Geoffrey Lentz, PhD
Britney Toner
Heather Jones
David Odom
Linda Odom
---
Volunteers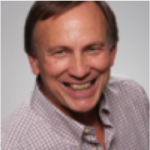 Dan Heck, MS, PMP
FEMA Data and Documentation Manager
Dan Heck has been involved in project work his entire career and has been helping the FUMC to manage the huge volume of data and documentation associated with FEMA Public Assistance Program. As a Principal Engineer at Honeywell Aerospace, Dan managed electrco/mechanical product development for military, commercial, space and general aviation flight controls. His passion for people led him to decades of corporate training in project management as well as leadership development, problem solving, innovation, facilitation and   technical and personal skill development. After a decade of travel teaching in over 15 countries, Dan began designing and teaching courses at Kendall College, DePaul University and Northwestern where he currently teaches project management in the Masters of Product Design and Development Management program at the NU campus in Evanston, IL.  Dan has a BS in Mechanical Engineering from University of Illinois, a Masters of Arts in Applied Professional Studies from the School for New Learning at DePaul focusing on Innovation and Well-being, and several credits from Fuller Theological Seminar and Trinity Evangelical Divinity School. Dan is certified by the Project Management Institute (PMI) as a Project Management Professional (PMP). Dan is an ordained Deacon and Elder of the Presbyterian Church (USA) and served a number of years at Orangewood Presbyterian Church, Phoenix, as chairman of the Deacons, head of the Christian Education Committee and a number of other roles and responsibilities. Dan is always grateful and amazed at his wonderful wife, Peggy, and their blended family of 5 incredible kids, spouses, and 5 (growing to 7) grandkids. They currently live in Elmhurst Illinois and have made PSJ their winter home for the past 4 years.
---
Consultants
Sulzer Group
The Sulzer Group is a Louisiana limited liability corporation founded by Karen Sulzer, a project manager and Deborah Sulzer, a 25-year veteran attorney with national experience in mass tort litigation. The founders, both natives and residents of New Orleans, Louisiana, identified a unique need and opportunity in the wake of Hurricane Katrina and the devastation that followed to assist entities dealing with the overwhelming task of rebuilding and recovering from the unprecedented damage following the event. Since then, the Company has assisted multiple applicants in multiple disasters across the country manage the daunting and sometimes frustrating process of recovery. Along the way, the firm has developed a unique arsenal of seasoned professionals in multiple disciplines to direct and re-direct disaster recovery efforts at all levels.
The firm principals have been providing disaster recovery coordination to nonprofit organizations eligible for FEMA public assistance since 2006. Our core team of employees provides project/construction management and grant administration support to clients with FEMA public assistance grants. This team of professionals includes accountants, architects, attorneys, engineers, licensed general contractors, procurement specialists, schedulers/cost estimators, grants compliance experts, and reimbursement specialists. The Sulzer Group is a certified women-owned business offering services in the areas of disaster recovery, regulatory compliance, grant administration and management, project management, law, construction, and engineering. We are qualified and able to meet aggressive deadlines. While we have experience managing design and construction, our specific area of expertise is in the management of federal disaster recovery grants for nonprofit organizations post-Hurricanes Katrina, Rita, Gustav, Ike, Sandy and Isaac. We offer comprehensive professional services to assist recovering entities with managing their grant processes and construction projects while maximizing their recovery efforts. Since 2006, The Sulzer Group has developed a proven track record of administering federal disaster grant funds (in excess of $250 million) and managing a variety of construction projects.
FEMA Consultants
Public Assistance Disaster Consulting
FEMA Consultants is a leading consulting firm dedicated to helping you maximize your FEMA Public Assistance grants, and getting your community back to normal as soon as possible. Having an in depth knowledge of FEMA's Public Assistance Program is critical to your success. The goal is to provide the client with all the tools and information needed to get started on your disaster recovery. You'll find all the necessary FEMA forms and publications needed to apply for assistance. Plus expert advice from a seasoned professional with over 27 years of FEMA experience, on over 70 federally declared disasters, to help guide you through the process.