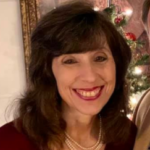 Diann Farnsley
Financial Manager
Diann Farnsley serves as our church Financial Manager.  She is a native of Pennsylvania and has been a Florida resident for over 25 years.  Diann is both a licensed Certified Public Accountant and a Certified Management Accountant.  Prior to joining the church, Diann worked as a consultant for PricewaterhouseCoopers and a world-wide Financial Analyst for IBM's Systems and Technology Group.  Diann sings in the church's choir and enjoys creative writing.  In year 2017, she published a poetic spiritual memoir titled Be Still the Dawn to impart insightful and inspirational messages to others.
---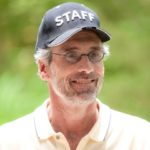 Dr. Karl E. Burgher, PE
FEMA Church Administrator & Project Manager
Dr. Karl E. Burgher, PE, CPT serves as the FEMA Church Administrator and as the Director of Fitness. He was a professor and administrator for 30 years and retired from Indian State University as the Chief Strategy Officer. Karl specializes in change management, contract acquisition and management, and strategic planning. He earned a B.S. and an M.S. in Engineering from Michigan Technological University, specializing in engineering operations and costing, and a B.S. in Economics and a Ph.D. in Engineering, specializing in rock mechanics, pricing, and market modeling, both from the University of Missouri-Rolla. He has published two books, Volunteering: Managing Yourself and Others in Service and The Ozarks Cinnamon Road. A third is in progress titled Managing Chaos: Eliminating Crisis.
---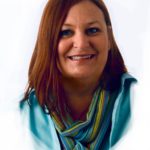 Paula Ramsey Pickett
REBUILD/FEMA Assistant
Paula joined our staff in 2019 as a REBUILD coordinator.   She holds a Bachelor in Fine Arts from Florida State University in Interior Design and works closely with the REBUILD committee and architect. This PSJ native is married with 4 children and 2 grandchildren and previously served as the Director of Tourism for Gulf County.  Her ability to pack a week worth of clothes in carry luggage is her special talent.
---
Deborah Brierly
REBUILD/FEMA Administrative Assistant
---
Diann Farnsley
Rev. Dr. Geoffrey Lentz
---
Volunteers
Arkansa Ken
FEMA Consultants
Public Assistance Disaster Consulting
FEMA Consultants is a leading consulting firm dedicated to helping you maximize your FEMA Public Assistance grants, and getting your community back to normal as soon as possible. Having an in depth knowledge of FEMA's Public Assistance Program is critical to your success. The goal is to provide the client with all the tools and information needed to get started on your disaster recovery. You'll find all the necessary FEMA forms and publications needed to apply for assistance. Plus expert advice from a seasoned professional with over 27 years of FEMA experience, on over 70 federally declared disasters, to help guide you through the process.